All images submitted for possible publication in The Collegian need captions embedded in File Info.
Open your image in Photoshop. Make edits to the original image. Right before you are ready to save the image as a .jpeg (NOT RAW), follow the path to File > File Info.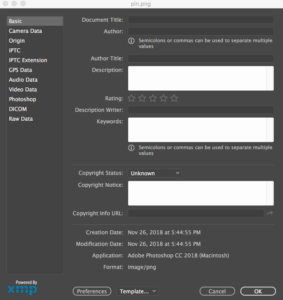 Under the Basic tab, you will be prompted with the screen above. Add your name where it says Author. Add your caption, in Associated Press style, next to Description.
You may also select Copyrighted where is asked for. It may offer an extra level of protection to your image.